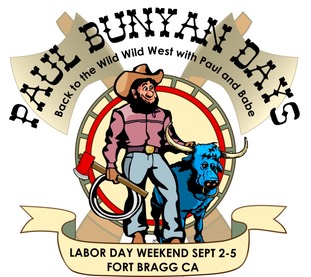 Paul Bunyan Days ~ Fort Bragg
August 30th to September 2nd, 2019
Named for the bigger-than-life logger and  
his giant blue ox, the festival celebrates the history of the community and pays tribute to the strength of the people who live here.
Check online for a schedule of events.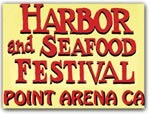 19th Annual Harbor and Seafood Festival  Pt. Arena 
Sunday, September 1, 2019

Noon to 6 pm
Free!
Pt. Arena Pier
Amazing local seafood, craft beer from around the county and spectacular local wines.
Live Music.  

Mendocino Art Center ~ Gallery Reception
September 21, 2019
5 to 8 pm
Free Admission
The Mendocino Art Center hosts a free Second Saturday
 Gallery Reception each month.  
September's exhibits include an Unframed Exhibition and a
Mendocino Open Paint Out Featured Artist Preview.
Enjoy snacks and wine and meet the exhibiting artists.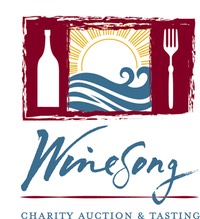 Saturday, September 7, 2019
11 am to 2 pm
$125 per person for Early Responders
$150 per person after June 1st
A spectacular weekend of award winning wine, fabulous food, fine art, music, merriment, and charitable giving.  This is a benefit for the Mendocino Coast Hospital Foundation and takes place at the Mendocino Coast Botanical Gardens.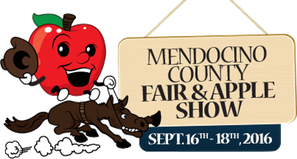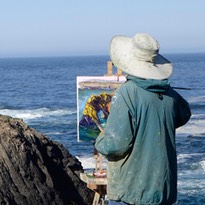 2019 Mendocino Plein Air Festival ~ Mendocino
September 16th to 22nd, 2019
A fun event to watch in our little town.  Wet paint sales daily.