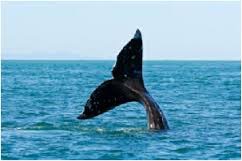 Mendocino Whale Watching
December through April
Look for their spouts!   A pair of binoculars is fun if you have them.  Or, try them out at "Out of This World" on Main Street.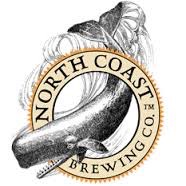 Friday and Saturday Night Jazz 
Fort Bragg
North Coast Brewing & Pizzeria
North Coast Brewing presents Dinner Jazz from 6 to 9 pm in the Sequoia Toom at the Brewery.

North Coast Brewing is a proud supporter of the Thelonious Monk Institute of Jazz.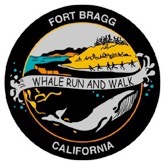 Mendocino Whale Festivals
 Mendocino ~ March 3rd & 4th, 2018
 Little River ~ March 10th, 11th & 12th, 2018
 Fort Bragg ~ March 17th & 18th, 2018
Mendocino ~ Wine & Chowder Tasting, Wildlife Art
Exhibit, Plain-air Artist Display
Little River ~ Food & Wine Tasting, Whale Watching
Walks, Sea Cave Kayak Tours
Fort Bragg ~ Chowder & Beer Tasting, Crafts Fair,
5k/10k Run
Whale Run and Whale Walk ~ Fort Bragg
Saturday, March 17, 2018