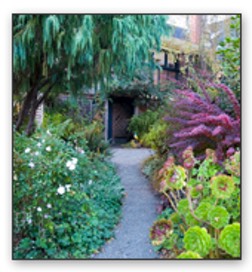 One of my favorite spots for lunch and dinner.  Try their freshly baked breads available down the path to the left of the restaurant.
707-937-5614
$$$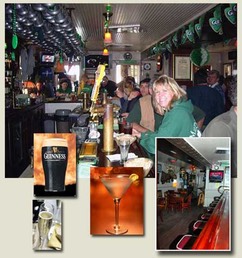 Patterson's Pub is always such a  lively spot!  And, they have great pub food at a reasonable price.
707-937-4782
$$    NO credit cards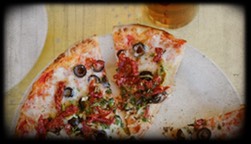 Piaci Pizza in Fort Bragg has wonderful salads and thin crust pizza.  It is a small, lively place with a great assortment of beer.  Can be crowded but well worth the wait.
707-961-1133
$$    NO credit cards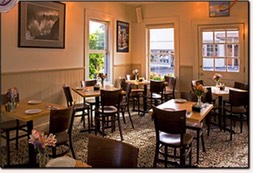 Mendo Cafe, located just next to the Firehouse in Mendocino, has a large menu.  Outdoor seating is available with a nice view of the ocean.
707-937-6141
$$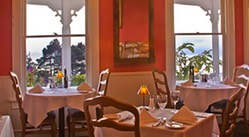 Little River Inn is a favorite place to dine.  There is bar seating available with a wonderful view of the ocean.  The dining room offers the same great assortment of food.  They offer a pris fixe dinner as well, usually including scrumptious bread pudding.
888-INN-LOVE
$$$

Located south of Albion, the Ledford house offers great food and a commanding view of the ocean.  It is certainly worth the drive!
707-937-0282
$$$

Located on Lansing Street in Mendocino, The Goodlife Cafe and Bakery offers
wonderful breakfast and lunch fare.  Enjoy your latte and a homemade treat or
a bowl of soup and a freshly made salad.
$