California Coastal Trail - Hiking Ft Bragg's Coastal Trails - North
        --N of Westport
        --Westport
        --S of Westport
        --N of Ft. Bragg
        —MacKerricher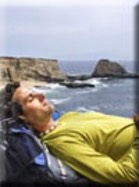 California Coastal Trail - Hiking  Ft Bragg's Coastal Trails - South
        --Glass Beach & North
        --Fort Bragg Trail
        --Fort Bragg South
        --Caspar & Lighthouse
        --Russian Gulch to Mendocino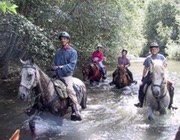 Horseback riding along deserted Ten Mile Beach, through Redwood
           forests and ranches overlooking the ocean.  Daily trail rides for beginner
           through advaned riders, English or Western.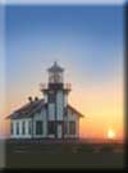 Join our knowledgeable docents for a leisurely stroll throught the meadows
             and along the windswept bluffs of the 300 acre Point Cabrillo Preserve. You'll 
             learn a little coastal ecology and some Mendocino history including the story
             of the Frolic, the 1850 shipwreck that changed the north coast forever.

                   Mendocino Coast Botanical Gardens
                   Located on 47 Ocean Front acres, this magnificent landscape includes
             canyons, wetlands, coastal cluffs, a closed-cone pine forest, and a
             varied array of floral and plant collections.

                  Glass Beach in Fort Bragg, Mendocino Coast
                  Glass Beach is one of the most unique beaches on the Mendocino Coast,
            if not the world.  This awesome cove is coverd with glass eroded from years
            of waves.

             Providing family fun aboard the SEAHAWK!  Enjoy whale watching, sport
             fishing for crabs and salmon.  Sunset wedding and specialty cruises are our
             specialty.  Plus, sing Karoaoke on the Bay Cruises!

                Take a trip back in time on the World Famous Skunk Train from the
             Mendocino Coast through the majestic redwood forest.  It's fun for
             the whole family!  Half-day and full-day trips available.

             Mendocino Coast Recreation Centers
             The Mendocino & Fort Bragg Rec centers offer great day camps, skating,
             swimming, and other fun activities!  Rentable for meetings, birthday parties,
             and special events.  The World-Class inddor swimming pool has a huge
             waterslide, lazy river, lap pool and diving board. 

             The latest movie releases offered on several screens, shown several
             times a day in Fort Bragg.  Matinee showings are avialable.  Check the
             website for times, titles, and discounted showings!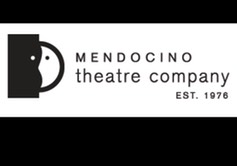 The historic black-box stage has been the site of over 175
            productions since the company's founding in 1976.  The
            comfortable lobby boasts a full bar offering cocktails, beer,
            wine, and a variety of locally made treats.